VR-Hut is one of the pioneering virtual reality entertainment centres in Walloon Brabant.
Located in Waterloo, VR-Hut is one of the first entertainment centres to offer virtual reality experiences to its customers. Backed by an innovative concept, the centre has enjoyed strong growth since it opened in 2018. This growth has also been helped by its location, just a few kilometres from Brussels and close to major traffic arteries. VR-Hut relies on TSC and digitalization to stay one step ahead!

Challenges
A host of challenges
When you launch a new business, you face a number of challenges that need to be resolved! VR-Hut was able to count on the support of TSC for :

Digitalising all VR-Hut processes, to enable simple management of bookings, bar sales, stocks and accounts

Strengthen the company's online presence, enabling it to stay one step ahead in the world of entertainment

To create a modern, clear and easy-to-use site for customers, on a limited budget.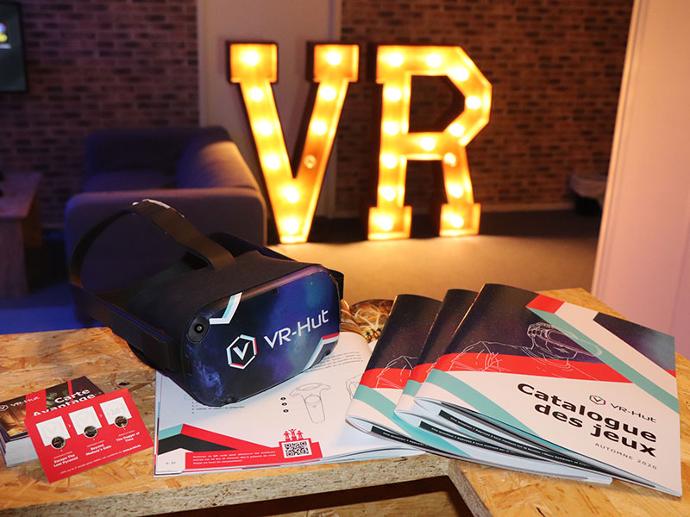 Solutions
The solutions offered by The Service Company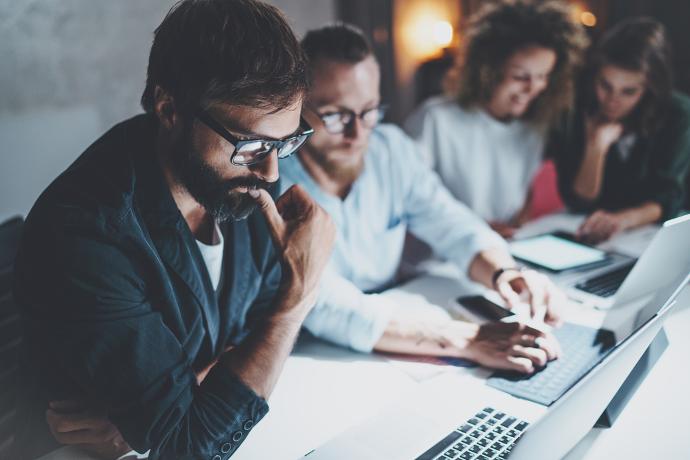 Pillar 1
Digitalisation of processes
Implementation of Odoo with the Contact, Sales, Purchasing, Accounting, Point of Sale, Inventory and Barcode modules

Development of a connection between the e-commerce part of the website and Odoo. This will enable all online bookings to be created directly in Odoo.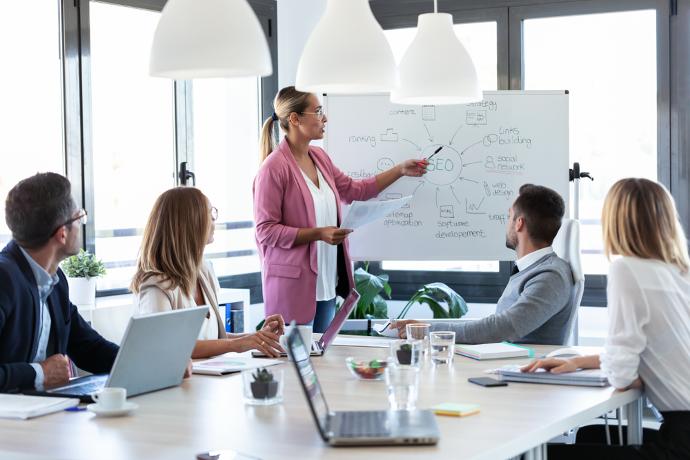 Pillar 2
Improving your online presence
Development of the existing website, with the integration of an e-commerce module using the WooCommerce plugin, as well as a booking management module.

Implementation of Google Analytics and Google Tag Manager to track the effectiveness of marketing campaigns right through to the site

SEO optimisation through work on the entire site (tags, meta descriptions, technical improvements, content overhaul)

Virtual reality games and experiences available from VR-Hut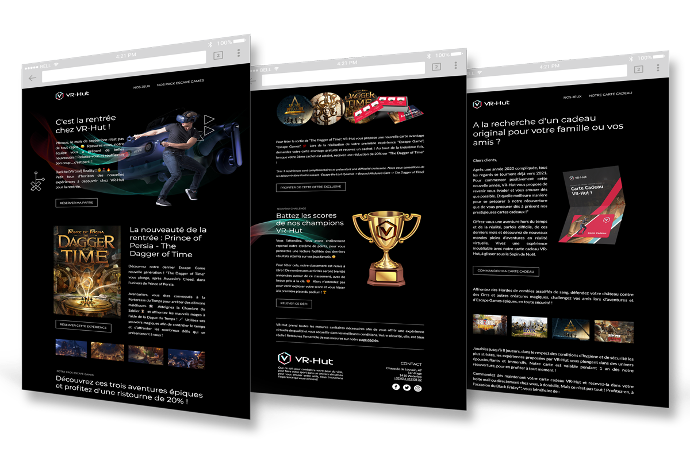 Pillar 3
Optimising digital communication
Developing a digital marketing strategy to support customers throughout the year

Resumption of VR-Hut's communication on social networks. (Community Management)
 Setup, execution and monitoring of digital campaigns. (Google Ads, Facebook Ads)
Creation of various communication tools for customers. (newsletters, new games catalogue available at the centre)

VR-HUT relies on TSC to boost its digitalisation
Thanks to the implementation of easy-to-use tools such as Odoo and WooCommerce and a little in-house development, TSC was able to automate a large part of VR-Hut's operations, making it easier to manage the venue on a day-to-day basis. Today, the entertainment centre enjoys a strong online presence and an excellent reputation, although much of the credit for the latter goes to the VR-Hut team!


Our digital support in the entertainment sector and our experience on this project also enabled us to contribute to the development and management of VR-Paradoxe, one of VR-Hut's colleagues based on Reunion Island. Our team installed a booking module and website similar to the solutions created for VR-Hut, in order to strengthen the online presence and digitalise the processes of their centre on Reunion Island!

Photo galleries
All images relating to the project
Thanks to VR-HUT for their confidence!
Do you have any questions about this project? Would you like to discuss a similar solution?
Our team will be delighted to discuss your challenges with you.