Building your website's tree structure - a crucial stage
Every web project is different: a showcase site, an e-commerce site, a site aimed at B2B or B2C prospects... whatever the case, your website needs to be organised to best meet the expectations of your visitors.
The construction of your site's tree structure is a crucial step in defining the navigation menu and the way in which the different pages of your website will be laid out. This stage is sometimes taken lightly or neglected for lack of time, but it is the first step to be taken when building a new website.

By way of analogy, the tree structure of your site is the framework of your roof on which the content, information, products and functions of your site will be laid. It is therefore vital to put in place a solid and flexible tree structure that will allow your site to evolve over time.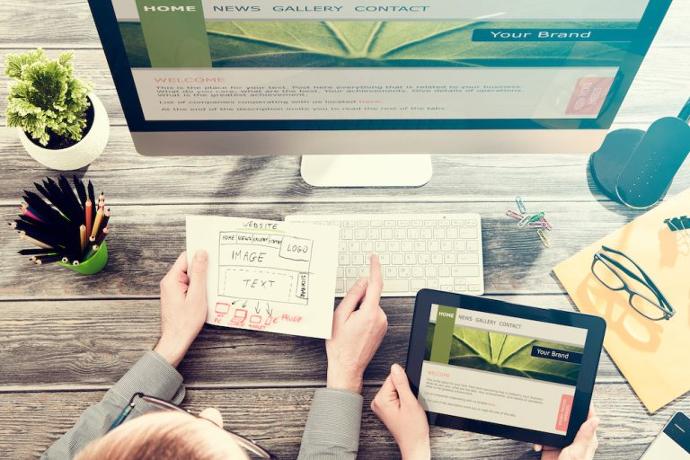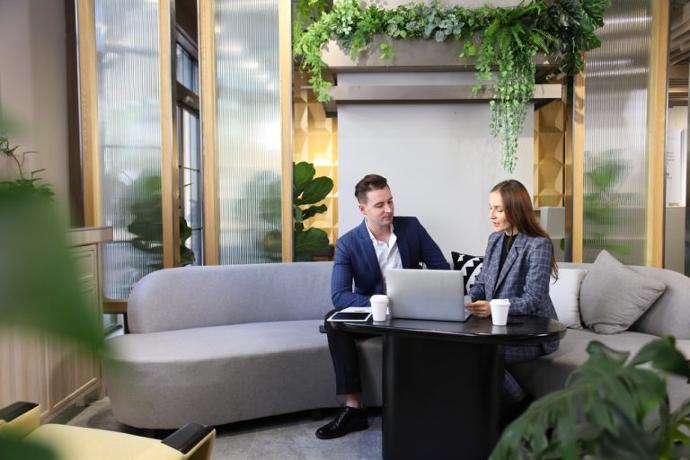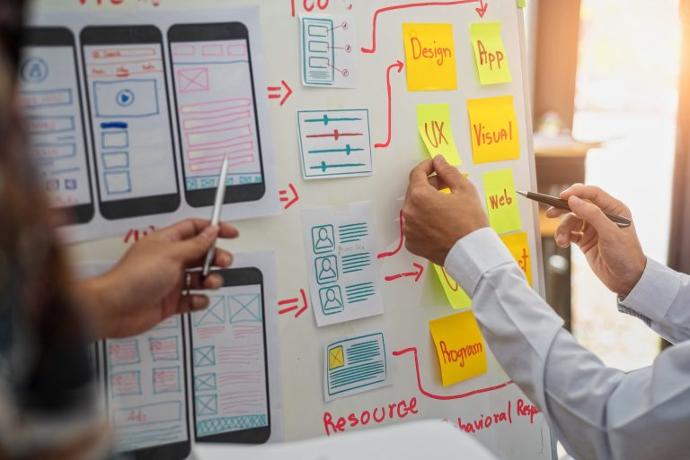 Set up a tree structure consistent with your objectives
This stage of structuring the content you want to put on your website is sometimes more complex than it seems. In fact, most companies that want to create or redesign their website have a lot of raw material about their business: PDF files, catalogues, flyers, press articles, product photos, information about the company, numerous services to highlight, and so on.
At the start of your web project, you need to ask yourself the right question:

What is the purpose of my website?
Informing a target audience
Present your activities to attract partnerships
Search for new prospects
Sell products on my site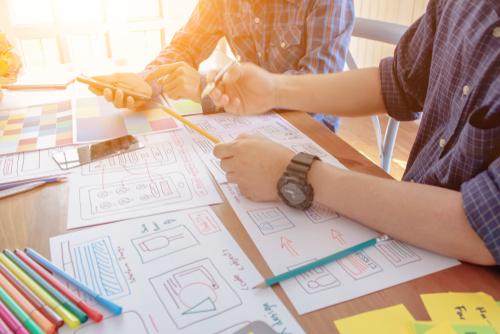 Your tree structure should meet this objective. For example, if you want to sell products, visitors should be able to access the product data sheets straight away, see photos of the products and their characteristics, and be able to carry out searches to find the product that suits them best. On the other hand, if you want to present your activities to potential partners, even if you have products to promote, the way you present your website needs to be different.

Discover the key steps to setting up a good tree structure
As you can see, the tree structure and the resulting navigation are important for getting off to a good start when building your new website.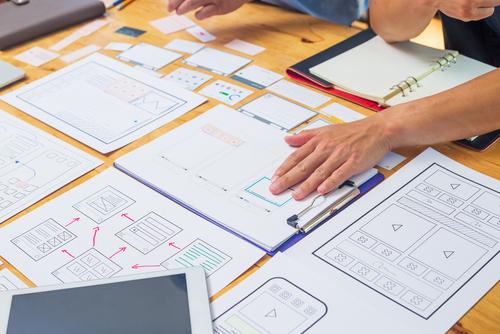 To give yourself the best chance of success, you can work out a tree structure in-house and/or entrust this task to website design professionals who can guide you through the key stages below.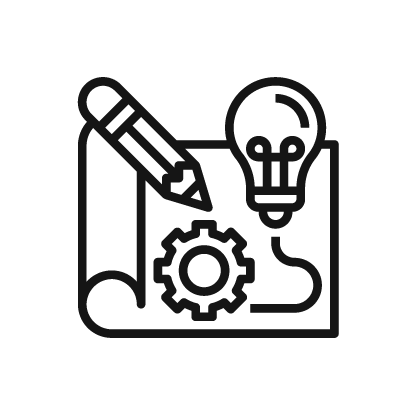 Contents
Inventory of your content
Take stock of all the content you have. Should this content be published on the site? Is it relevant to the site's objective? What are the main themes or sections? Is it possible to group together several services?


Keywords



Researching the right keywords for SEO
Once you've identified the themes you want to cover on your site, it's a good idea to decide which keywords to use for good natural referencing. The volume of monthly requests and the competition will help you choose one expression over another.

Competitors
Observation and analysis of other sites
Knowing your company and your activities can sometimes make you forget one or two essential things to place on your site. A competitive analysis will enable you to keep an eye on the market and make your choice without forgetting any important elements.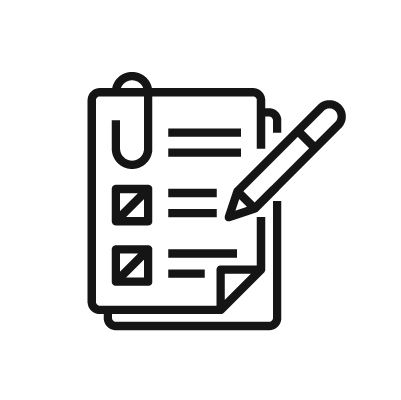 Hierarchy
Organising and prioritising
Once you have all your content, you can organise and prioritise it. Content can be organised by level, with level 1 being your home page. In terms of web ergonomics, the most common rule is to avoid exceeding 3 levels of content.


Tree
Drawing up a tree diagram
Even if we're talking about a website, at this stage you can take a sheet of paper or post-it notes and create your tree structure around a desk. The post-it notes will make it easy to move your pages around and think about different scenarios.


Navigation



Build the navigation(s)
The tree structure is not your navigation menu! The navigation doesn't have to include every page on your site. Generally speaking, all your pages should be accessible in no more than 3 clicks.


Testing
Testing and thinking about user paths
Once you have your diagram in place, ask yourself questions to see how your visitors will get to the page that interests them and how you are going to convert them so that they take action.

 


Evolution
Developing your tree structure
When you're thinking about a tree structure, you should also think about how it will evolve over the long term. For example, if I add an activity for my company, will it be easy to add it to my tree structure and navigation?

More generally, a well thought-out tree structure should allow you to navigate your site smoothly and easily. You also need to take into account your target audience and their habits. If you develop a very modern website where the navigation menu only appears when you click on the burger menu, even though your site is aimed at an audience that rarely goes online, you run the risk of losing them fairly quickly.

Once your website is up and running, you can run tests using different tools to optimise or improve navigation. Some tools allow you to record a few visitor sessions anonymously, so you can see how your visitors navigate your site and improve it accordingly.

A good tree structure will help your website's natural referencing. SEO takes into account the logical structure between pages, the hierarchy of content and good internal linking. If the structure of your website is well thought out and the links between your pages are logical and structured, you will obtain better results in terms of natural referencing.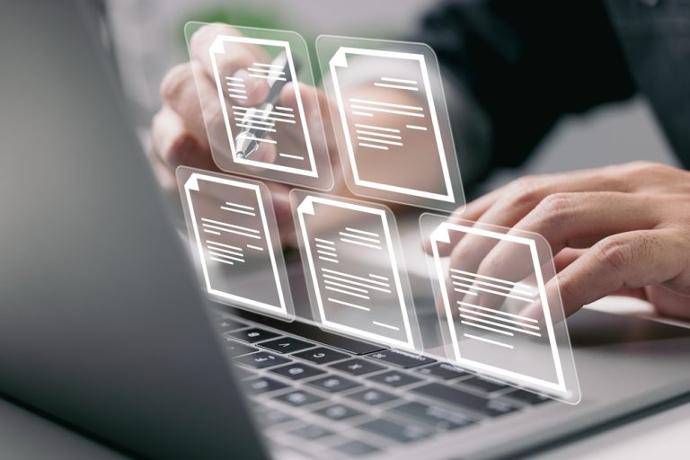 In conclusion, never neglect this key moment when setting up a new website or redesigning your existing one. Rely on a webmarketing agency to support you. Web design professionals will be able to give you a fresh look at your company and the way you structure your content. Present your ideas and compare them with those of your web agency to create a tree structure that is both solid and flexible.